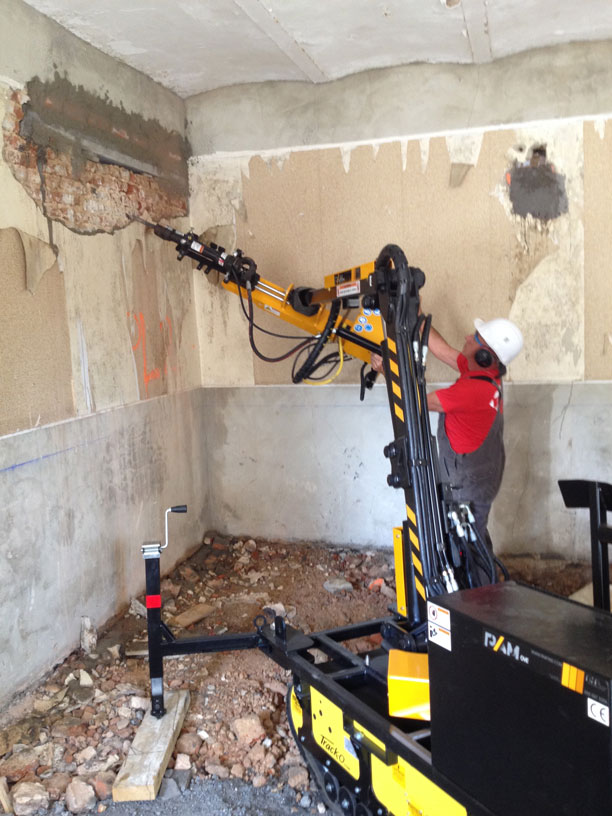 The tracked vehicle made by Movex Innovation and our PAM 65 Robotic Arm were recently engineered for the tough tasks of concrete chipping and rock drilling. See image of combination at work in France ...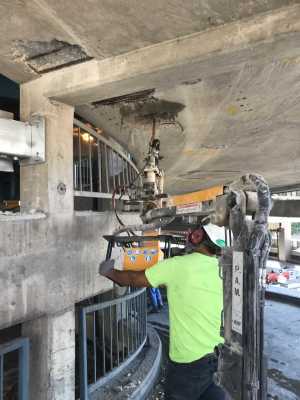 Manual concrete chipping can be a dusty, noisy endeavor that subjects workers to risks of injury and illness. When extensive overhead hammering is required on a job, such was the case when Western ...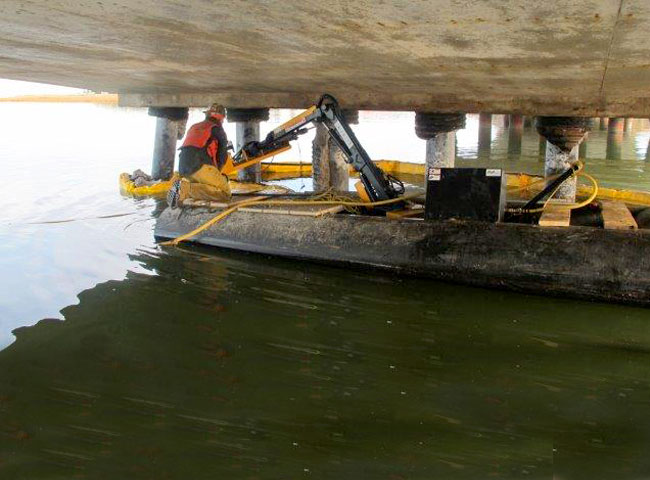 Yes even the PAM OVE can be fitted on a barge. The PAM OVE on a bridge repair application. Our machines work hard to save time and money. They also save your back.